Peabo Bryson Contest
April 2006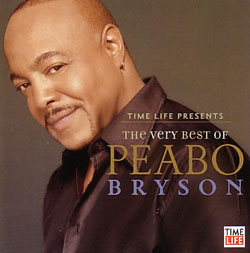 Robert Peabo Bryson from Greenville, South Carolina had his first chart hit in 1976 as the featured vocalist with Michael Zager's Moon Band.
Peabo is best known as a smooth crooner of romantic ballads. He's had hit duets with Natalie Cole, Roberta Flack, Melissa Manchester, and Regina Belle.
Congratulations to these 5 Powerhouse Radio Newsletter subscriber CD contest winners who we know will enjoy the Best of Peabo Bryson.
Irene W. of Manassas, Virginia
Doris G. of Las Vegas, Nevada
Rhonda B. of Aurora, Colorado
Ernest T. of Panama City, Florida
Tanya H. of Brewster, New York